Just before the Beginning of the War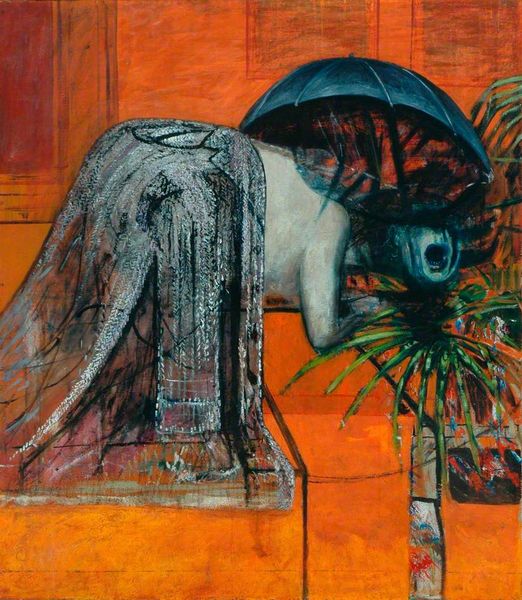 Recently British Judge Silas pulled posters off the walls outside his court saying "Silas Silences". He had been imprisoning people for saying "climate change" in his court. The police had not followed his orders to take them down apparently. He no doubt was finding himself in new territory. We all like to stay safe but then suddenly the cold wind drives in and we're swept up into a new world – bewildered we stagger around trying to grasp a breathe.

Recently I suggested we hold placards outside his house – I pictured it – dreamy green detached, along a home counties road, then down an enticing lane, not too long but long enough. Maybe we could sit in the drive and he couldn't get out. Maybe we would go to his daughter's school and hand out leaflets saying – someone's dad at this school is jailing people who are trying to stop the mass murder of millions of people like you. Innocent like you. Would that be cruel? But necessary. Cruel to be kind.

A question we still have time to ask before the war closes in.

In prison I thought I might like to write something beautiful – something gloriously without any "point"– as an act of defiance. There is something strangely satisfying about a random act of beauty – like kindness in a war zone. I would have reach deep inside myself to find such beauty and maybe nothing would come out. Sometimes that's the way things are – you come to learn that. But I like to think – there could be a little light in the darkness before there is only darkness.

Or maybe I am being too pessimistic. An infinity of parallel universes stretches out before us. And in at least some Mr Silas is right – it turns out we were just a temporary bunch of neurotic idealists after all. It all turned out okay – capitalism conjured up its magic one more time. Necessity is the mother of invention old boy. Nothing to worry about. Like the Germans in 1945 – Mr Hitler will come up with the techno fix – a new missile that will protect the Homeland. So they could stay free from the burden of having to think a little longer.

In some public schools during world war one only a quarter of the boys came back from the front in one piece – alive. It sometimes turns out there was plenty to worry about – and then much more.

Many parallel universes must end in the darkness. Unfortunately it seems we most likely will be right.

In the meantime George Monbiot has said the police "can do anything to us". Well, it depends what "us" is. But what a question that is. No one is allowed to write about philosophy in the guardian. There's no "likes" in such introspection. We English don't want to look too deep. At least not yet.

Nietsche apparently never sold more than 300 copies of any of his books during lifetime. Poor thing. It was only after the first world war (the one that broke millions of boys into pieces), when liberalism seemed like an eternal very bad joke – that his books took off. When people started picking at the scab, and found solace in misery.

But we are not there yet. Again no one reads Nietsche and why would anyone want to create anything pointlessly beautiful. We have so much – still, why do we need some superfluous beauty as well.

Till everything turns. And then. The heavens will shake with such anguish. Heaven knows they will.

You get up in the morning and do what you can. The decision to love is always a hard path but I know it is the only one with any real meaning. As long as it remains a pure idea. This world is too harsh for such a thing to come up from within it. There are two worlds, the cities of man and god, as traditional theology teaches. Not that anyone reads theology yet either.

And if that means I have to suggest we leaflet the children of judges – well no doubt any moral scruples will soon be forgotten in the deluge. When these children ten years from now are sent off to shoot down black bodies crossing the Mediterranean. And pick up pieces of bodies in the poorer parts of town. When the war begins. The one that will never end. Getting a little upset by a leaflet will seem an infinitesimally small thing.

So best to try and write something beautiful then – or at least try. A comfort before I go off to work.

To a world where no one wants to read half decent prose about the end of the world. Loser.

Like Nietzsche. Get a job.
---
Artwork: Bacon, Francis; Figure Study II; Kirklees Museums and Galleries