The Joy of Consent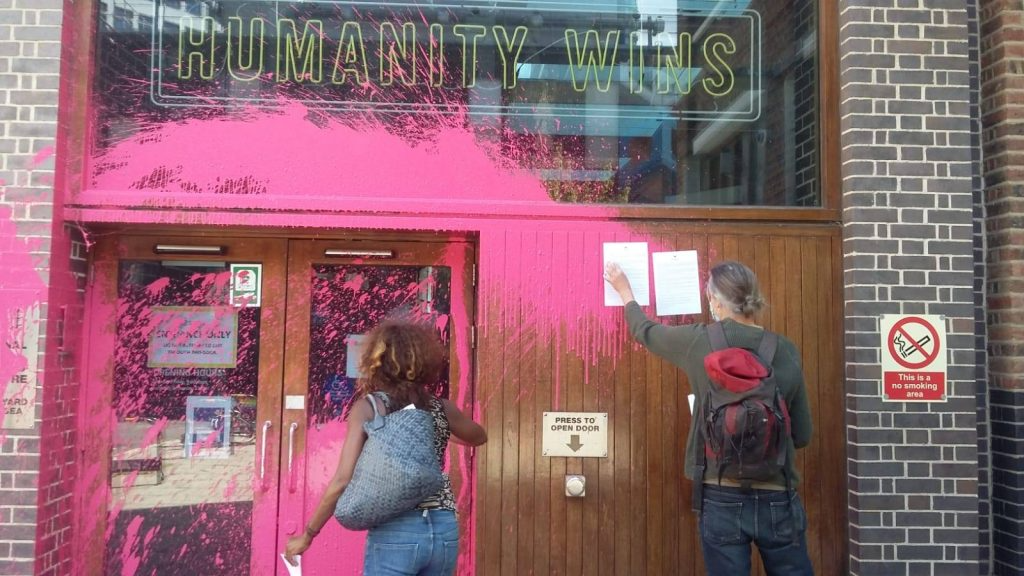 "Not guilty" again
Today I was found unanimously not guilty of a conspiracy to cause criminal damage without lawful excuse. Namely, putting paint over the premises of NGOs, trade unions and political parties. I successfully argued with my 11 co-defendants, Burning Pink/Beyond Politics, that these organisations would have given their consent if they had been fully aware of the climate catastrophe.
This is the second time the British state has failed to bamboozle a jury into having me convicted of a crime. Is there a pattern here?
My thanks to Will McCallum, Co-director of Greenpeace for doing the decent thing and coming in to give evidence. Unfortunately, the same cannot be said of those in authority at Amnesty, Christian Aid and the Green Party. Now is the moment for movements to enter into a respectful dialogue to address our responsibilities in the light of great radical traditions as we face the ultimate violation of our values. (you can message me)
I have never had the privilege of working with such a gloriously moral bunch of Co-defendants. Thanks, guys.
Onwards.